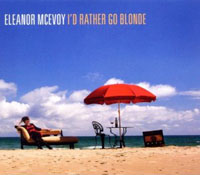 Moscodisc are delighted to announce the new Eleanor McEvoy studio album, entitled 'I d Rather Go Blonde', is to be released.
The album features eleven new songs, nine of which were penned by McEvoy, one which was co-written with former Beautiful South man Dave Rotheray and, finally, there's a cover of 'Good Times' by Sam Cooke.
'I'd Rather Go Blonde' is the eighth album in a twenty year career that has seen McEvoy establish herself as one of Ireland's most accomplished singer/songwriters.
Never one to shy away from the big issues, this album sees McEvoy tackling themes such as alienation, hypocrisy, recent Irish history and romance. The songs are typified by a lyrical élan and often leavened with a touch of humour.
'For Avoidance Of Any Doubt' features a plaintive soul using her solicitor to berate an absent lover for not returning calls, and the title track is built around a phrase that just made McEvoy laugh!
As she says herself, 'I always try to express myself clearly and honestly. I was the odd one, the tubby girl with glasses who had to go to violin lessons after school. The ray of sunlight was the radio with its music. The escape was learning to sing and play instruments and play with others and write and just get out there. Anyway this album is all me, and I am very proud of it.'

ELEANOR McEVOY
I'd Rather Go Blonde
1. Oh Uganda
2. Isn't It A Little Late
3. Did I Hurt You
4. I'll Be Willing
5. Make Mine A Small One
6. Days Roll By
7. You'll Hear Better Songs Than This
8. Non Smoking Single Female
9. Suffer So Well
10. Mercy Mercy Me
11. Wrong So Wrong
12. Love Must Be Tough
13. Old New Borrowed And Blue
14. Easy In Love
15. Shame On The Moon
16. Suffer So Well


---
Like this, try this...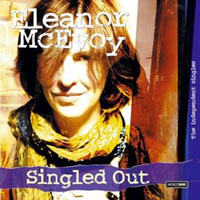 ---