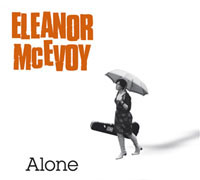 When it came time to record the Alone album, Eleanor headed to a studio tucked away in the Norfolk countryside. "In the converted barn, I stepped up to the microphone and sang my songs," recalls Eleanor. "My state of mind wasn't the brightest, but there was something about being in the studio with no agenda, deadline, or pressure, it just came out."

The product of those tranquil sessions resulted in her current album Alone that includes incredibly haunting performances - up close, personal, and timeless. This is Eleanor McEvoy in her most intimate setting, running through the journey of her writing and singing career.

McEvoy is one of Ireland's most accomplished female singer songwriters. Her life as a musician began at the age of four. She has released albums on the Geffen and Columbia record labels and continues to tour the world over to her ever increasing legion of fans.

Eleanor's seductive and compelling Irish accent adds an emotional punch to her quirky, perceptive songs, ranging from love ballads and story-telling to ironic, amusing and all-consuming observations on the irony of everyday life.
Respected as a fine multi-instrumentalist (violin, guitar, piano) in both traditional and contemporary music, she is best known for Only A Woman's Heart, the title track of an anthology album that's gone on to be the best selling recording in Irish chart history.

ELEANOR McEVOY
Alone
1.Did I Hurt You? 3:30
2. Harbour 3:17
3. I'll Be Willing 3:12
4. What's Her Name? 2:31
5. You'll Hear Better Songs (Than This) 3:28
6. Sophie 3:48
7. Just for the Tourists 3:19
8. Days Roll Buy 3:24
9. For Avoidance Of Any Doubt 3:35
10. Only A Woman's Heart 3:48
11. Did You Tell Him? 3.30
12. Eve Of Destruction 4:27
Bonus Track:
13. You'll Hear Better Songs (Than This) 3:24

"a pretty much perfect introduction to the work of one of Ireland's most gifted performers"
Pete Whalley, www.getreadytorock.com
---
Like this, try this...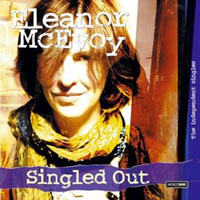 ---