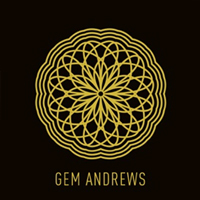 A truly gorgeous second album from Liverpool-born Gem Andrews, this essay in alt-country has an honesty and rawness that cuts to the quick in a dark and melodious meditation on the forces pushing us from the home and then pull us back again.

With a new confidence, control and maturity, guided and produced by the Daintees' Martin Stephenson, Berlin-based Gem takes us with her on many journeys across countries, continents and oceans, seamlessly blending the shifting landscapes with the movements of her heart. Vancouver's poignant lyrics are wrapped in delicate harmonies and uplifted by a skillful and intuitive eight-piece band.

The album is deeply rooted in alt-country, with Gem's fiercely independent voice carrying inflections of Patsy Cline, Lucinda Williams and Kate & Anna McGarrigle, in whose 'Heart Like a Wheel' Gem makes homage yet in the process contrives to render distinctively her own.





GEM ANDREWS
Vancouver


Artist: Gem Andrews
Title: Vancouver
File: Alt. Country
Label: Market Square
Cat: MSMCD169
UPC: 5065001032233
Rel: May 25th 2015

---
Track Listing:

Calling
Your Father's Diary
Dead Weight
Edges
Mother dear
Heart Like A Wheel
Crimson Tide
Please Forget Me
Ten Thousand More
Vancouver
---
• Packaged in an illustrated digisleeve, with lyric booklet

• Mixed, mastered and produced by Daintees' Martin Stephenson

• Touring artist and one-to-watch in European and North American markets
Media kit here