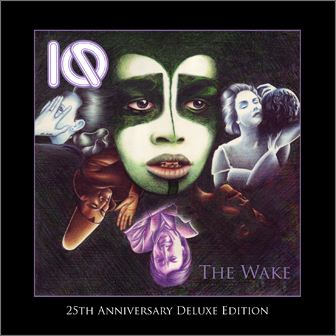 To celebrate the 25th anniversary of IQ´s classic album 'The Wake', GEP is to release an extraordinary 4 disc edition of this recording.

The 4-disc-boxed set includes:
the remastered version of the album

two additional discs with:
work in progress
rough mixes
studio outtakes
demos
writing sessions

a fourth disc containing:
47 minutes of ultra-rare live video from 1984 (the oldest existing footage of the band)
full album video commentary by Peter Nicholls, Mike Holmes and Paul Cook

the multitrack files for a DIY-mix of the song 'Corners'

tons of additional audio-material and interviews as mp3 files.
a 60 page full colour booklet, featuring new artwork, unseen photographs, memorabilia and a documentary of the album's history with contributions from all members of the band.
IQ
The Wake
Original track listing

1. Outer Limits 8:15
2. The Wake 3:12
3. The Magic Roundabout 8:18
4. Corners 6:20
5. Widow's Peak 9:12
6. The Thousand Days 5:12
7. Headlong 7:25
8. Dans Le Parc Du Chateau Noir (bonus track) 7:37
9. The Thousand Days (bonus demo)
3 :55
10. The Magic Roundabout (bonus demo) 6:27