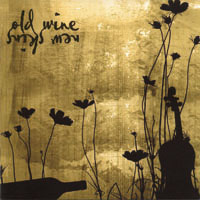 A diverse roster of recording artists - spanning half a century between the oldest and youngest - have contributed contemporary interpretations of traditional English songs to a new album released as a companion piece to The Folk Handbook: Working With Songs From The English Tradition, published in the UK and US this summer by Backbeat Books.

"Old Wine/New Skins", released via Proper Music Distribution this October 2007 on Market Square Records' Dusk Fire imprint, compiles 17 songs from the book in performances all but one of which have been recorded in recent years; many have been recorded specially for this album and thus are unavailable elsewhere.

Contributors, including English, Scots, Americans and other nationalities, count Lisa Knapp, Tom Paxton, James Yorkston, Robin & Bina Williamson and The Devil's Interval amongst others - renowned or about to be.

From time to time interest in traditional music extends beyond the boundaries that usually contain it. What all the performers here have in common is that they have been drawn to traditional music during one or other of those periodic surges of interest.

Interpretations vary delightfully in tone and genre, from the straight-playing of James Raynard's "The Outlandish Knight" and Barry Dransfield's "John Barleycorn", to a sad, country-tinged "What Is The Life Of A Man?" by Michael Weston King, a folk-rock take of "the Broomfield Wager" by Jacqui McShee's Pentangle, a nu-folk "Come Write Me Down" by Serafina Steer, and a chilling, folk-psych rendering of "The Unquiet Grave" by Circulus.

The 78 minute-long album, which also features a rare performance by 1960s cult actor/singer Noel Harrison, is book-ended evocatively acappella by rising star Lucy Wainwright Roche's "Barbara Allen" and the first lady of folk, Shirley Collins' concluding salute in "Adieu To Old England."
In a 20-page booklet with song-by-song artists notes, pictures, historic illustrations, music writer Mark Brend in his introductory notes asks what it is that attracts this diverse crowd to these songs of old England, putting the root cause to the evocatively-termed "gleams of enduring truth".



VARIOUS
Old Wine/New Skins
TRACK LISTING:
1. Barbara Allen - Lucy Wainwright Roche 3.07 +
2. Long Lankin - The Devil's Interval 5.20
3. Geordie - The Green House Band 4.17
4. The Outlandish Knight - James Raynard 7.56
5. O Pleasant And Delightful - Noel Harrison 3.36 +
6. Oxford City - Julie Murphy 4.02
7. A Blacksmith Courted Me - Lisa Knapp 5.35
8. John Barleycorn - Barry Dransfield 3.21
9. Edward - James Yorkston & The Athletes 6.10
10. What Is The Life Of A Man? - Michael Weston King 4.44 +
11. The Little Gypsy Girl - Robin & Bina Williamson 4.23 +
12. The Bonny Labouring Boy - Sabbath Folk 4.19 +
13. Come Write Me Down - Serafina Steer 2.00 +
14. The Unquiet Grave - Circulus 4.03 (previously unreleased)
15. The Banks of Sweet Primroses - Tom Paxton 2.59 +
16. The Broomfield Wager - Jacqui McShee's Pentangle 7.49
17. Adieu To Old England - Shirley Collins 2.00

+ denotes tracks especially recorded for this album
---
'The songs may be traditional in the sense that they have grown from the past, but they are contemporary in the sense that they speak to us now about the very stuff of life: love, the turn of the seasons, sex, romance, death,' Brend writes.

'Like life itself they are strange and tender and violent. It is this that will ensure that the songs will survive us all, way beyond a time when email and management consultants seem like quaint anachronisms.

'In the meantime, what we have here is 17 performers taking brief custody of the songs, filtering them through their own experiences, styles, talents and traditions, and making something new out of the old.'

"Old Wine/New Skins" is a journey into the past celebrated by skilled musicians that have referenced these songs with love and care, in a collective work of substance and continuity that is in turn, witty, warm, charming, nostalgic, sad, unnerving … much like life.